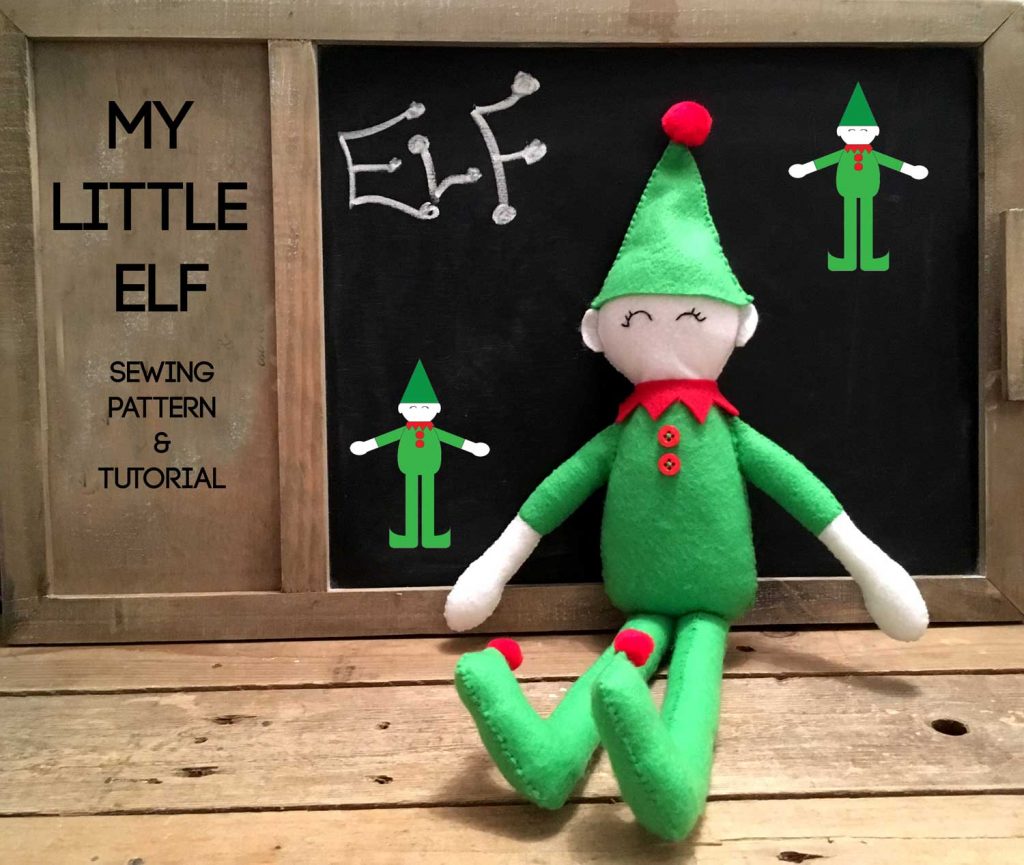 My little Elf – Free pattern
I chose to develop my extremely own little fairy, as motivated by fairy on a rack. I'll simply need to discover a great comfortable rack now to sit him on. The completed Fairy with his hat on steps 17 ″ from the top of the hat to the bottom of the feet.
Tools:
Scissors (paper & material)
Embroidery sewing needle
Pins
Chopstick
A4 printer & paper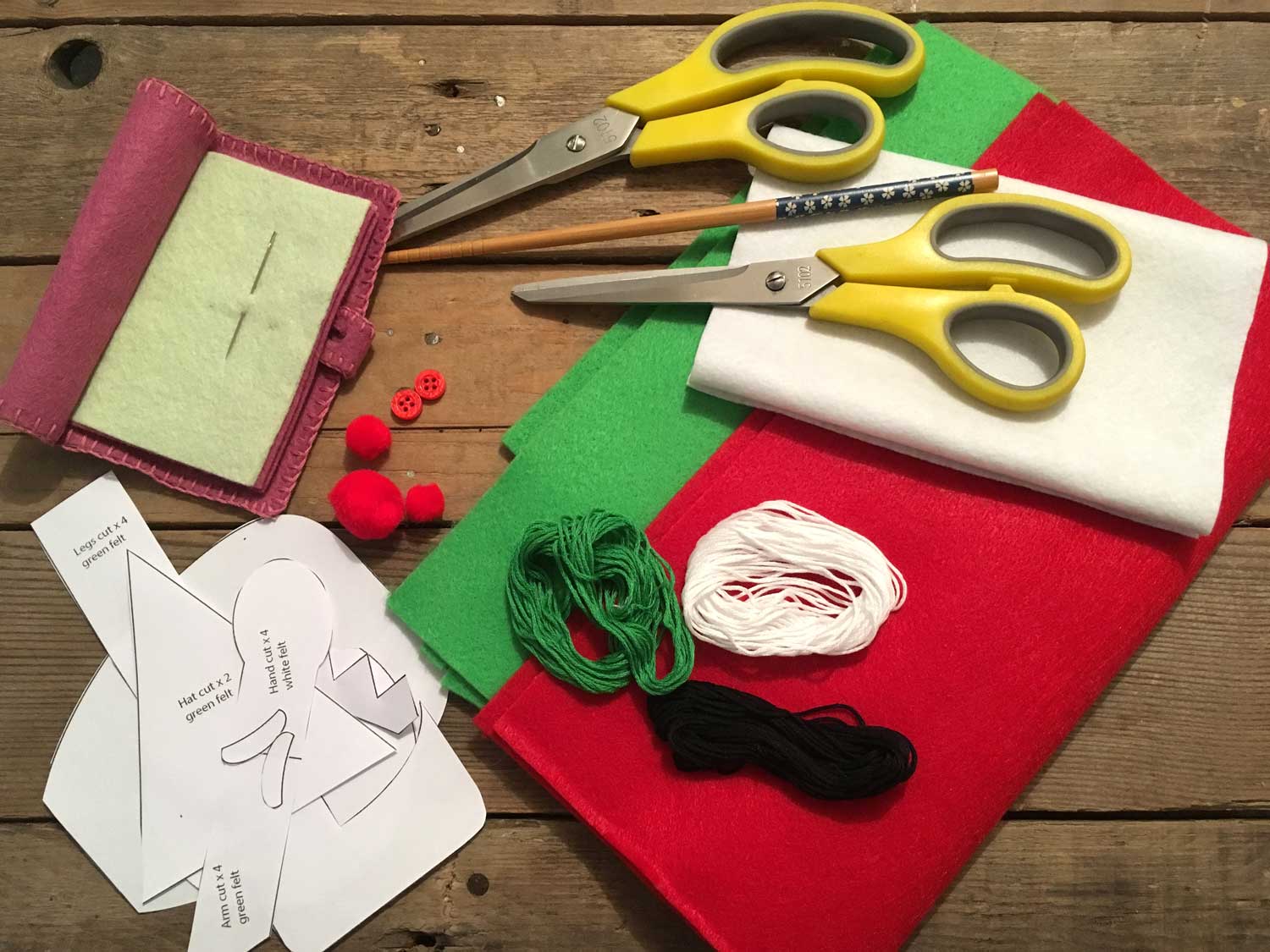 Materials:
2 sheets of A4 green felt
Scraps of red felt
1 sheet of A4 white felt
Black, white & green embroidery thread/floss
Craft filler
2 red buttons
2 small & 1 large pompom
To Make:
Cut out the pattern with the paper scissors in the quantities noted on each of the pattern pieces in the defined felt colors.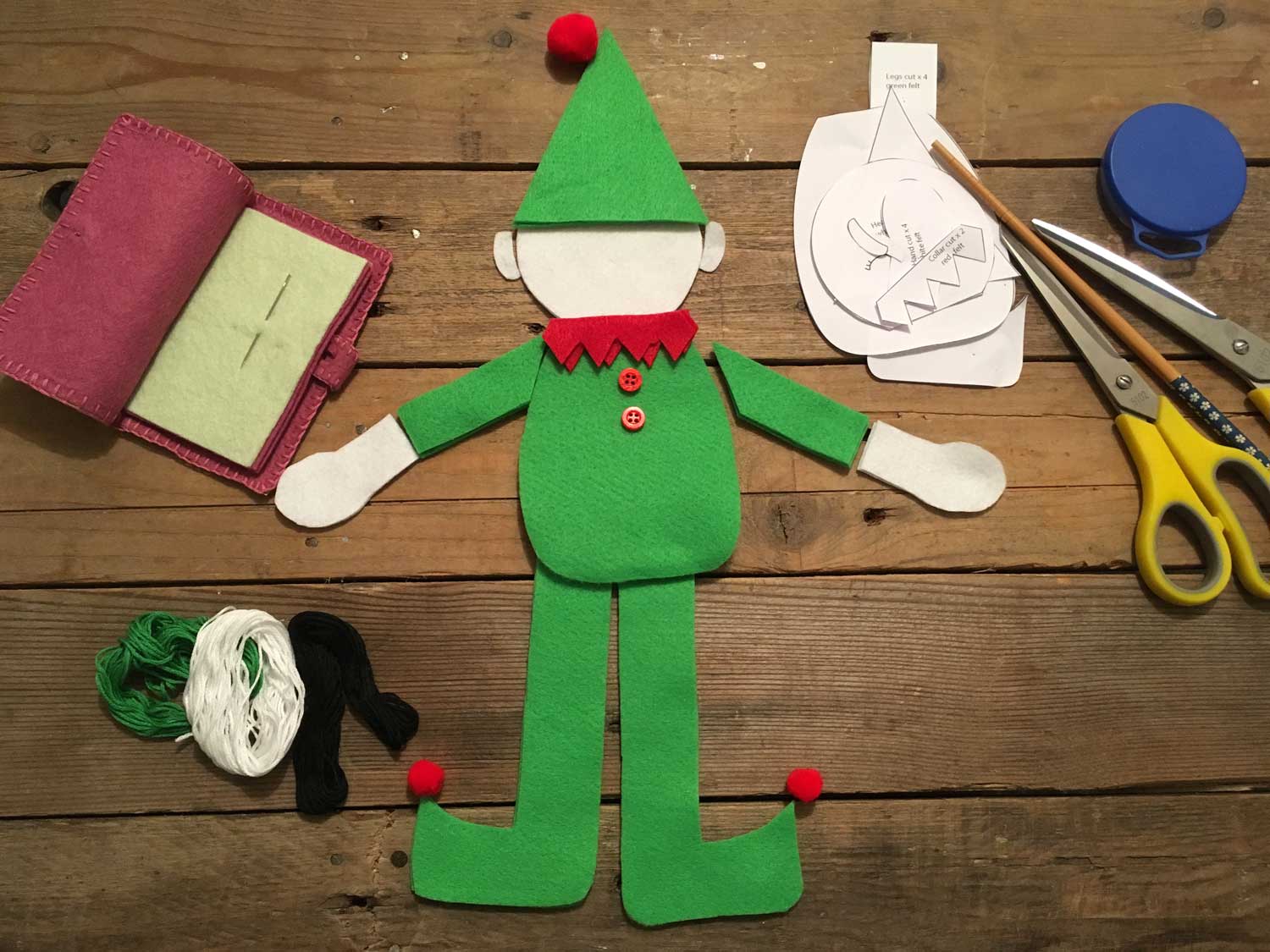 Utilizing the back stitch the eyes in the location on one side of the white felt face. Utilize the pattern as a guide for the eye positions. Usage 3 hairs of the black embroidery thread.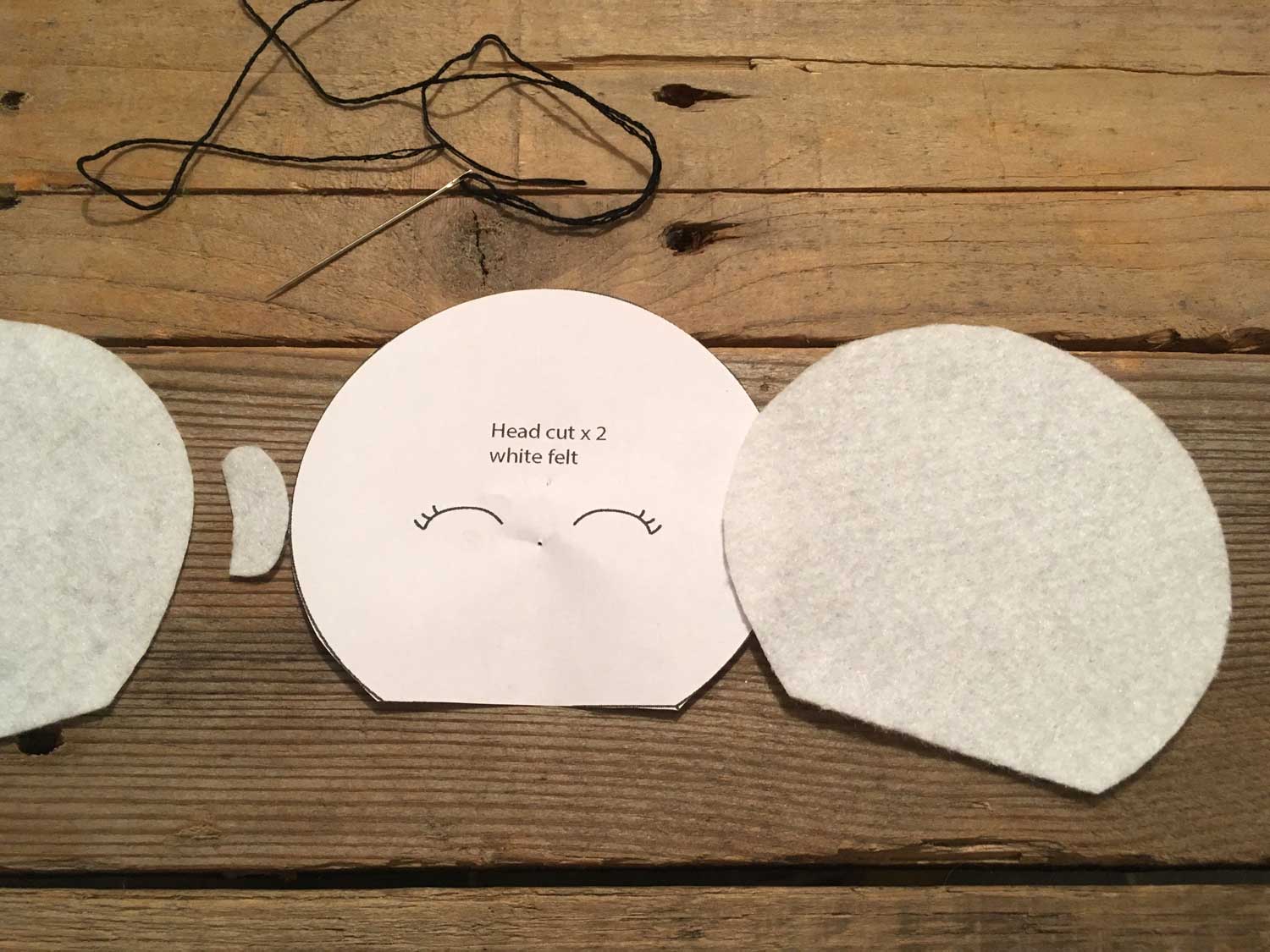 Utilizing 2 hairs of the white embroidery thread/floss whip sew around the head leaving the neck location un-sewn.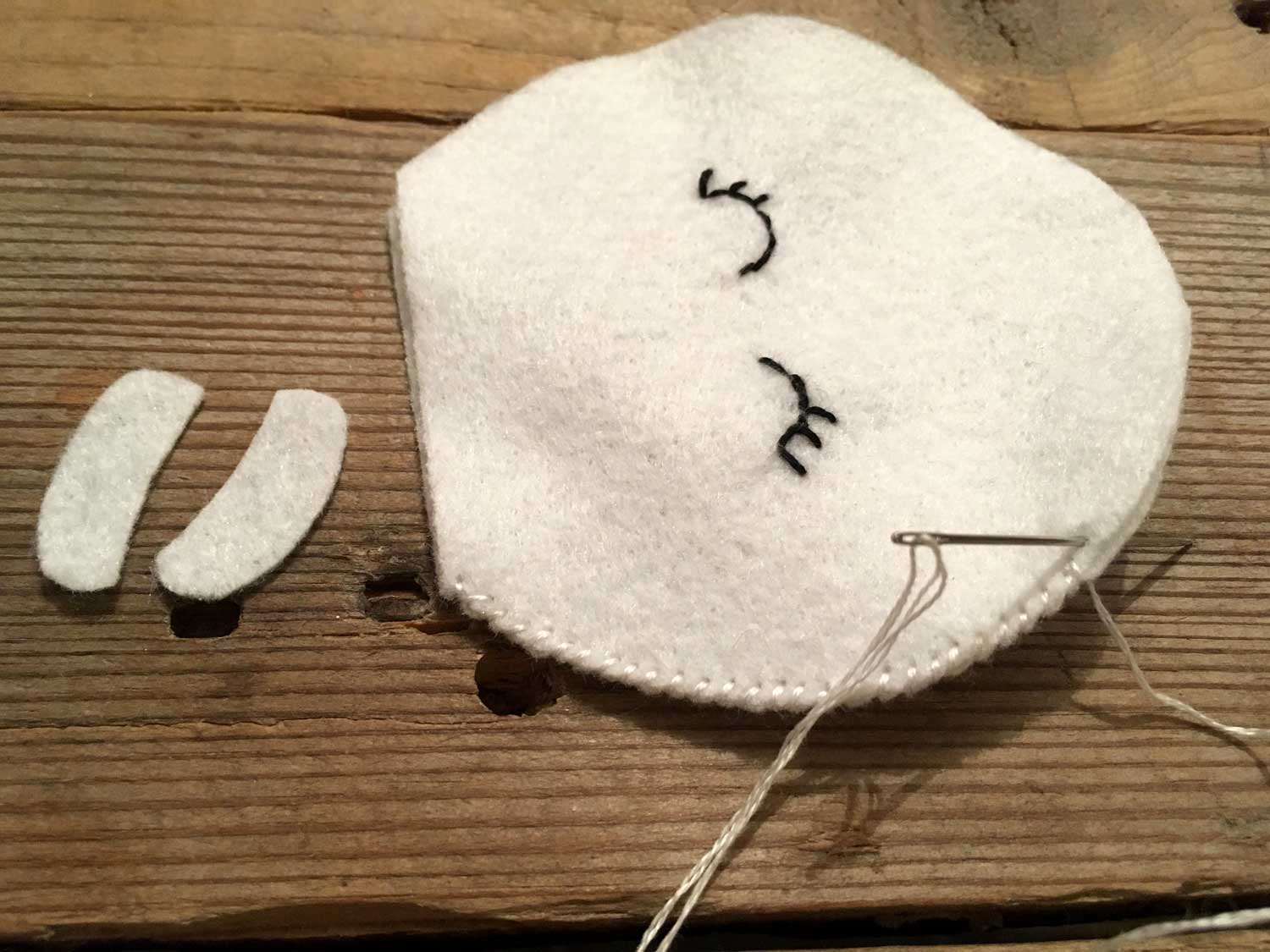 Whip stitch the ears onto the sides of the head.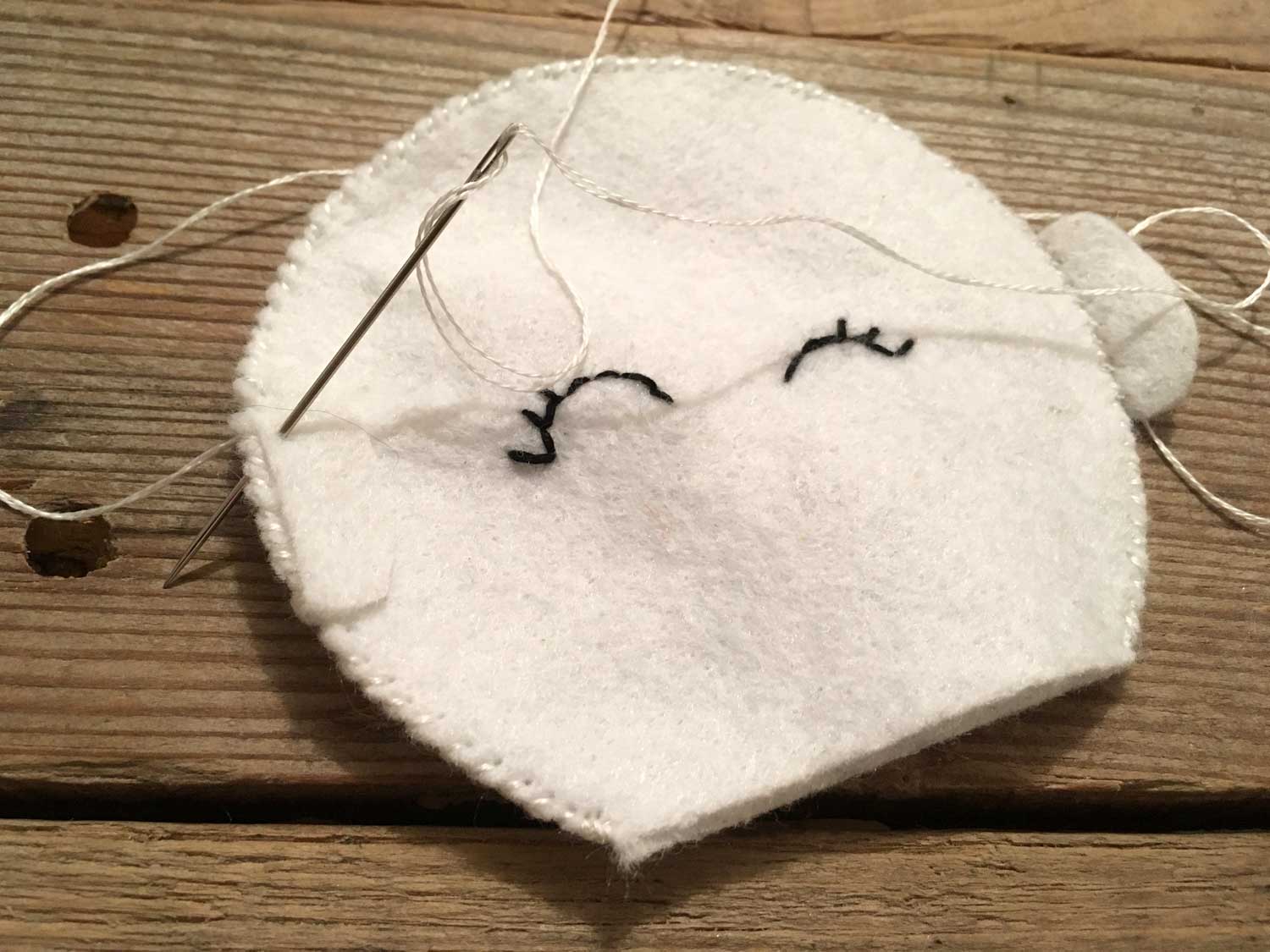 For the next step whip stitch, the white felt hands to the green felt arms along the wrist area.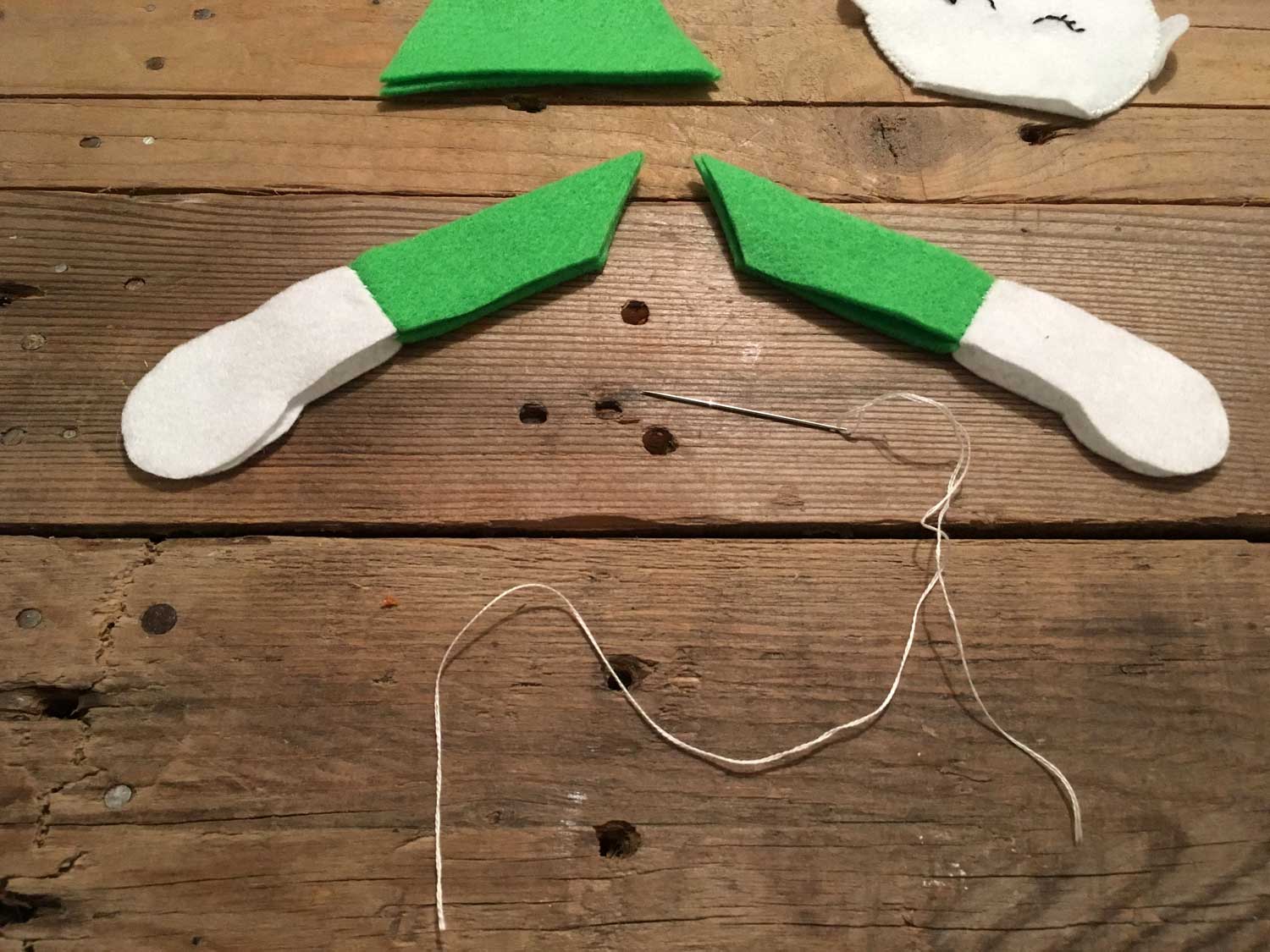 Location the front and the back of the arm together and whip sew around the area of the arm. Leave the shoulder location un-sewn. (Stitch the green location with 2 hairs of green embroidery thread/floss and the white locations with 2 hairs of white embroidery thread/floss).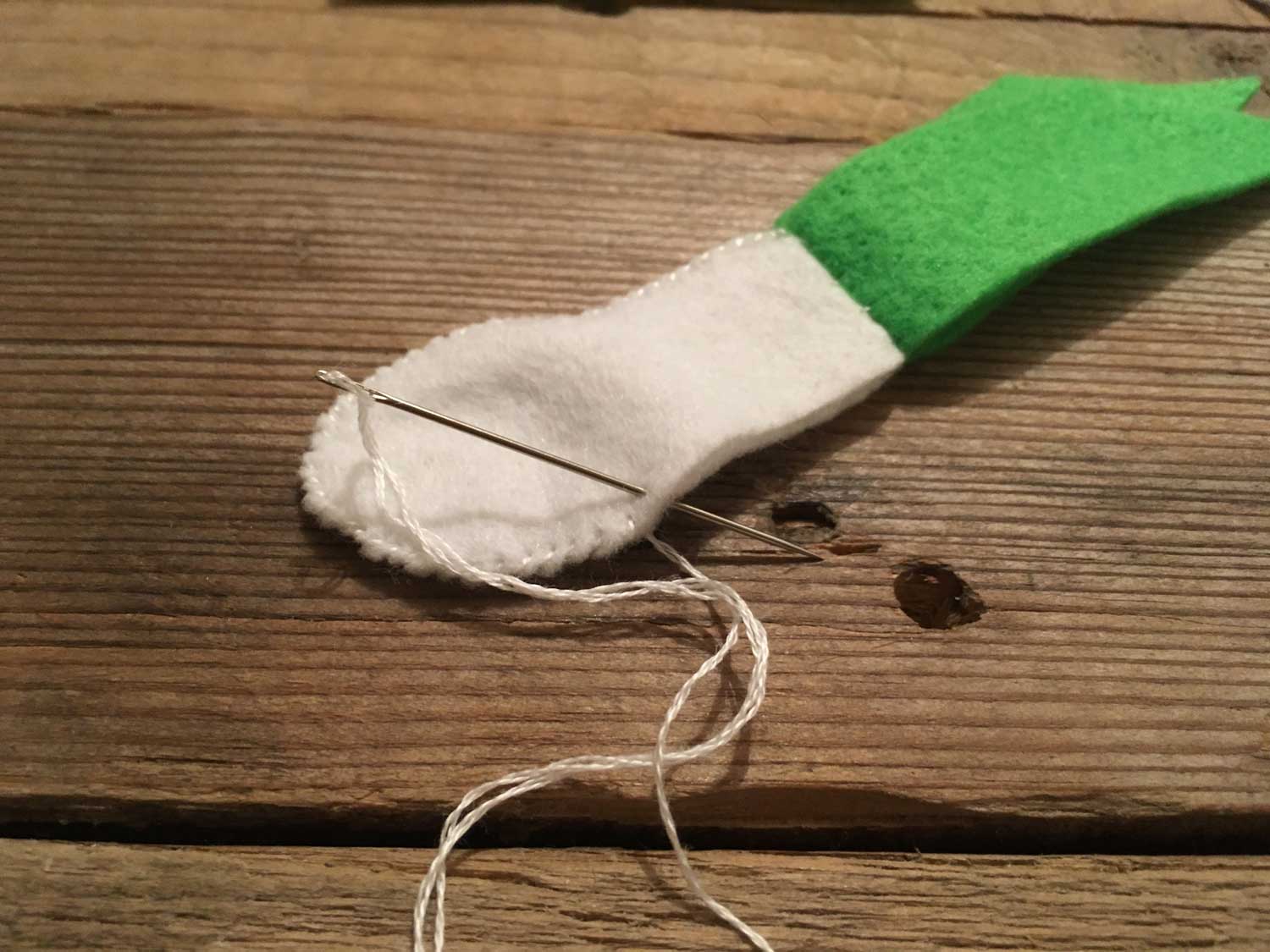 Whip stitch the legs, again with 2 strands of the green embroidery thread/floss.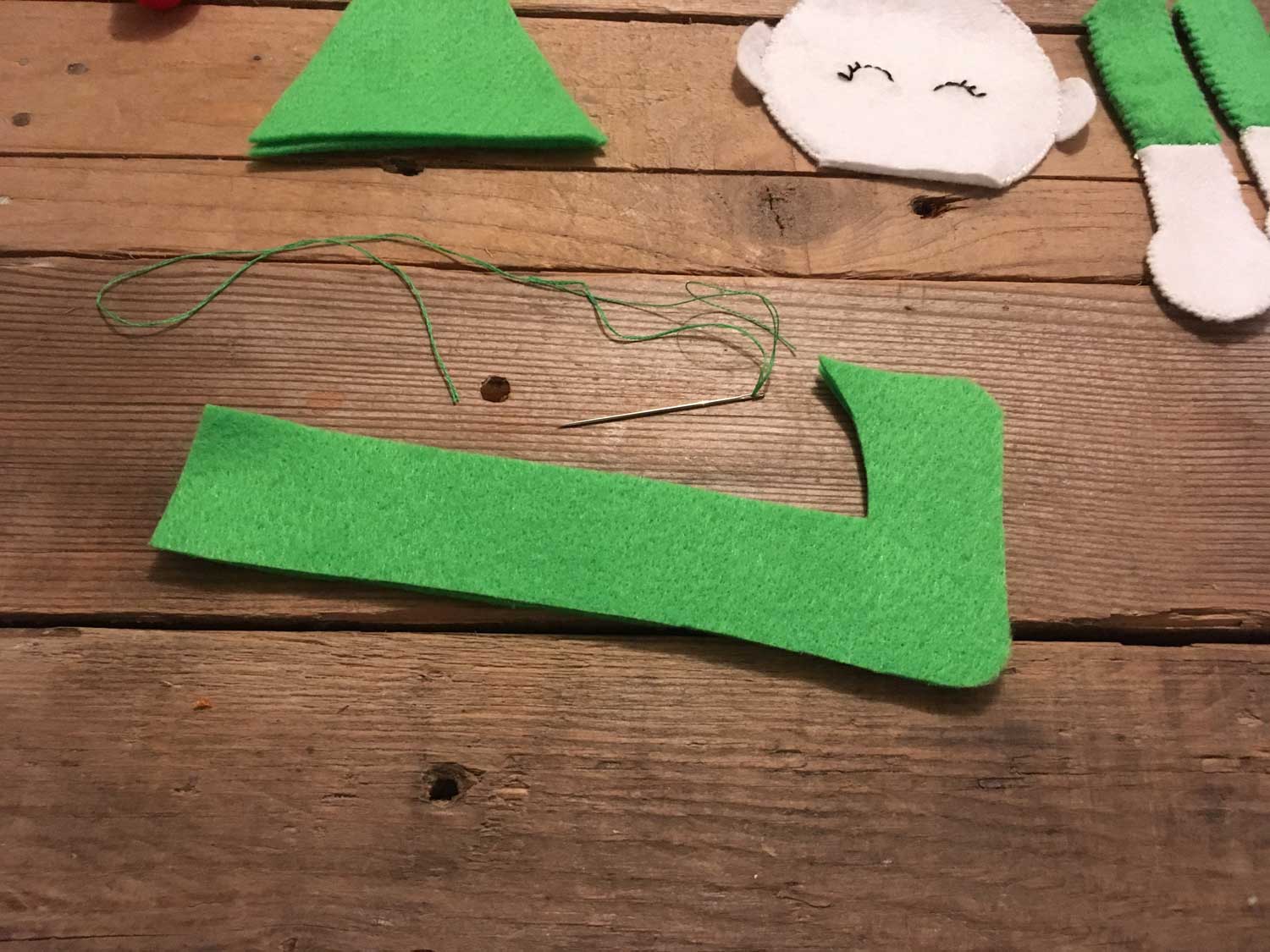 Sew the small red pompoms to the top of the toes. Leave the top of the legs un-sewn.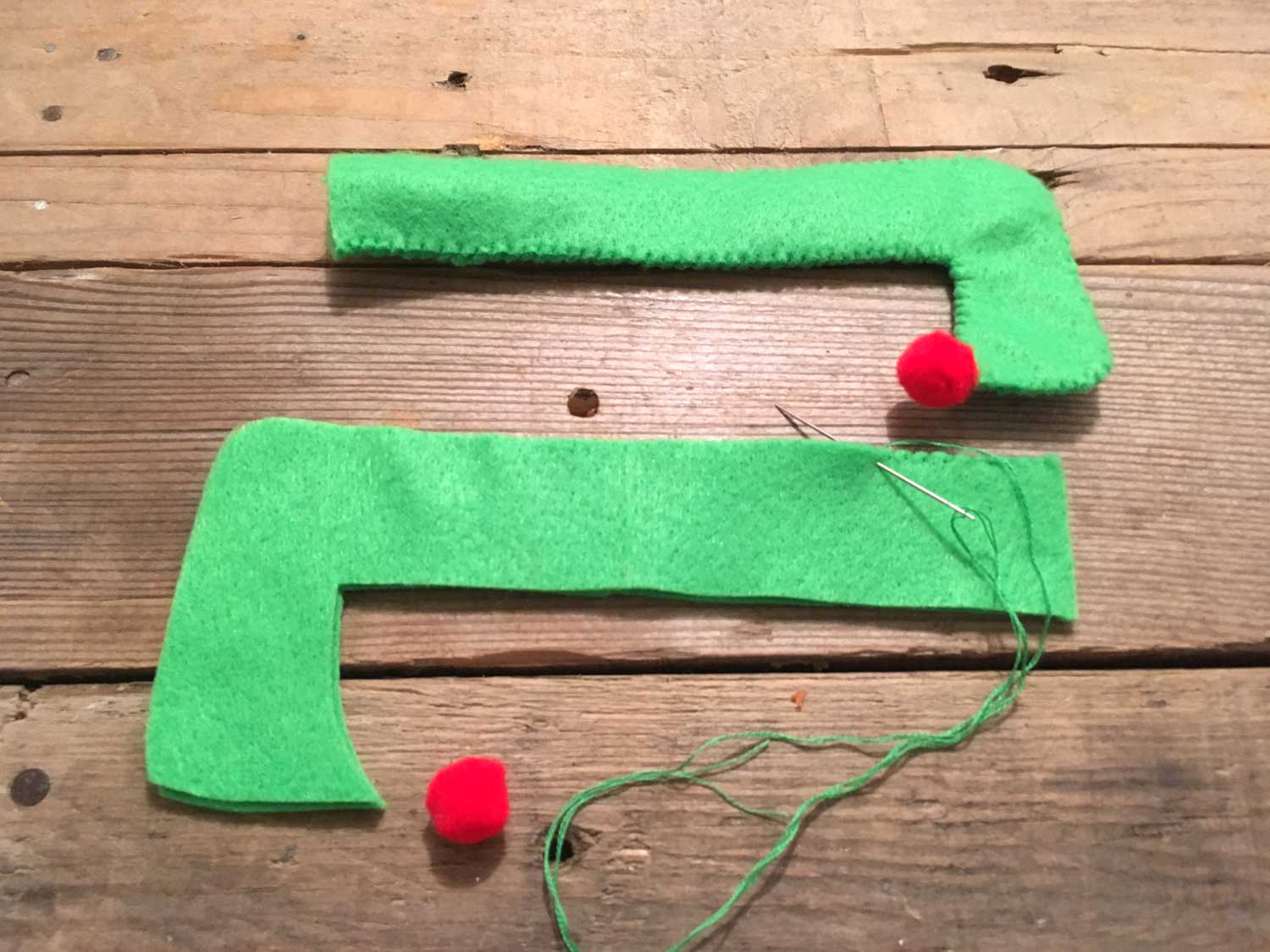 Sew the two small buttons onto the front of the elf body just below the collar area.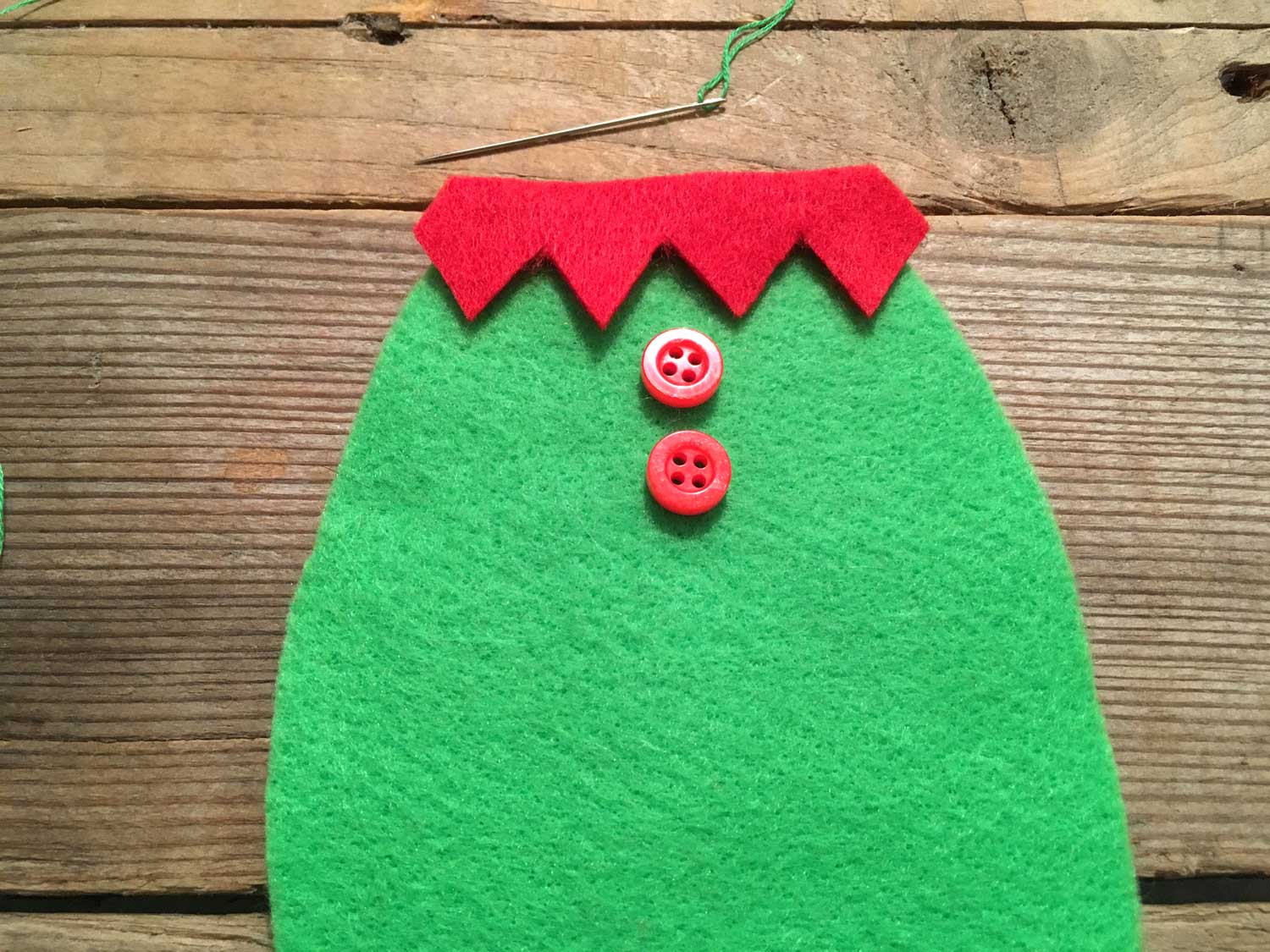 Whip stitch the body together leaving the top of the neck area un-sewn.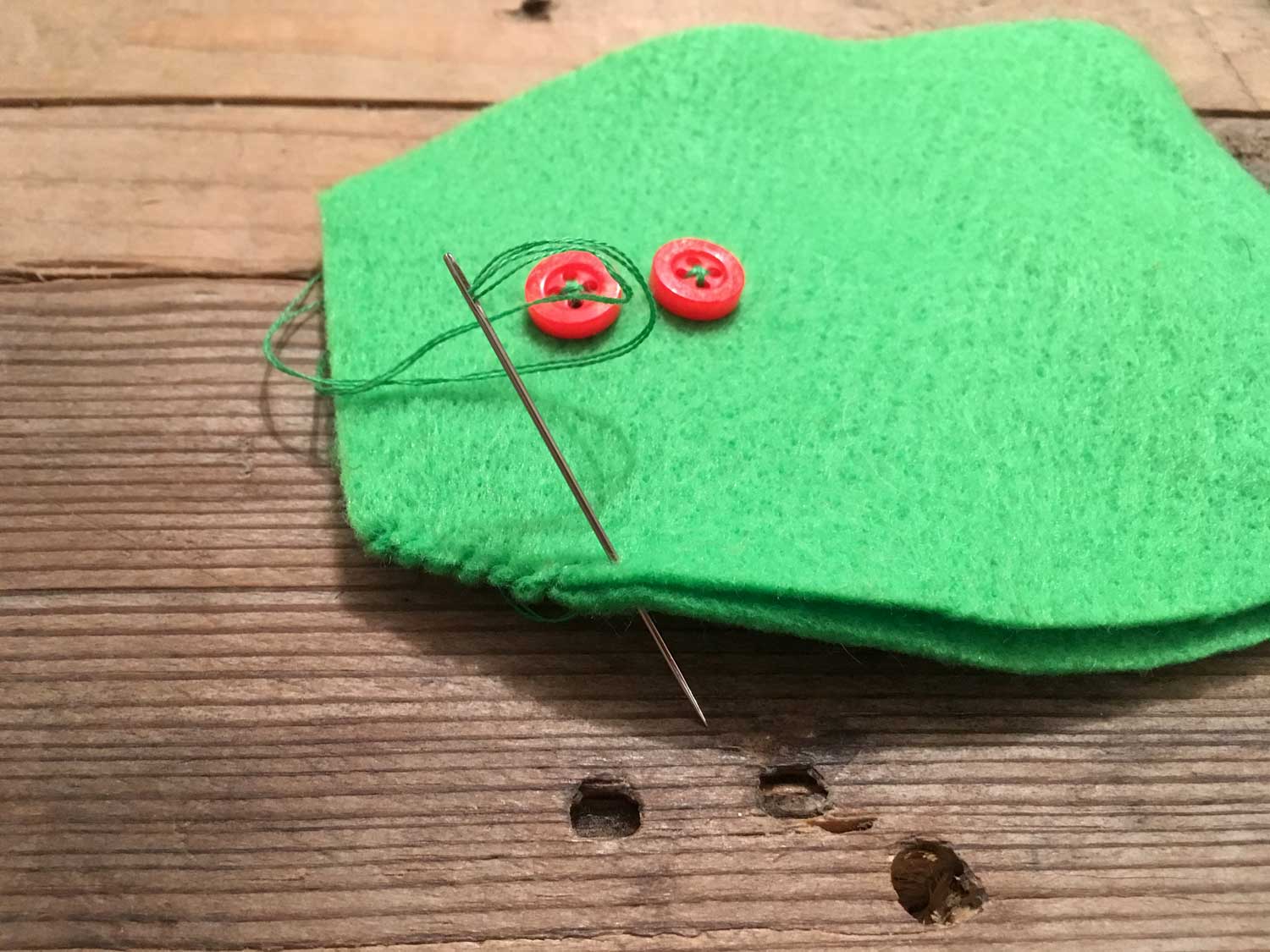 Whip stitch the hat together and sew the large pompom onto the top of the hat.
All of the pieces are now sewn and ready to be assembled.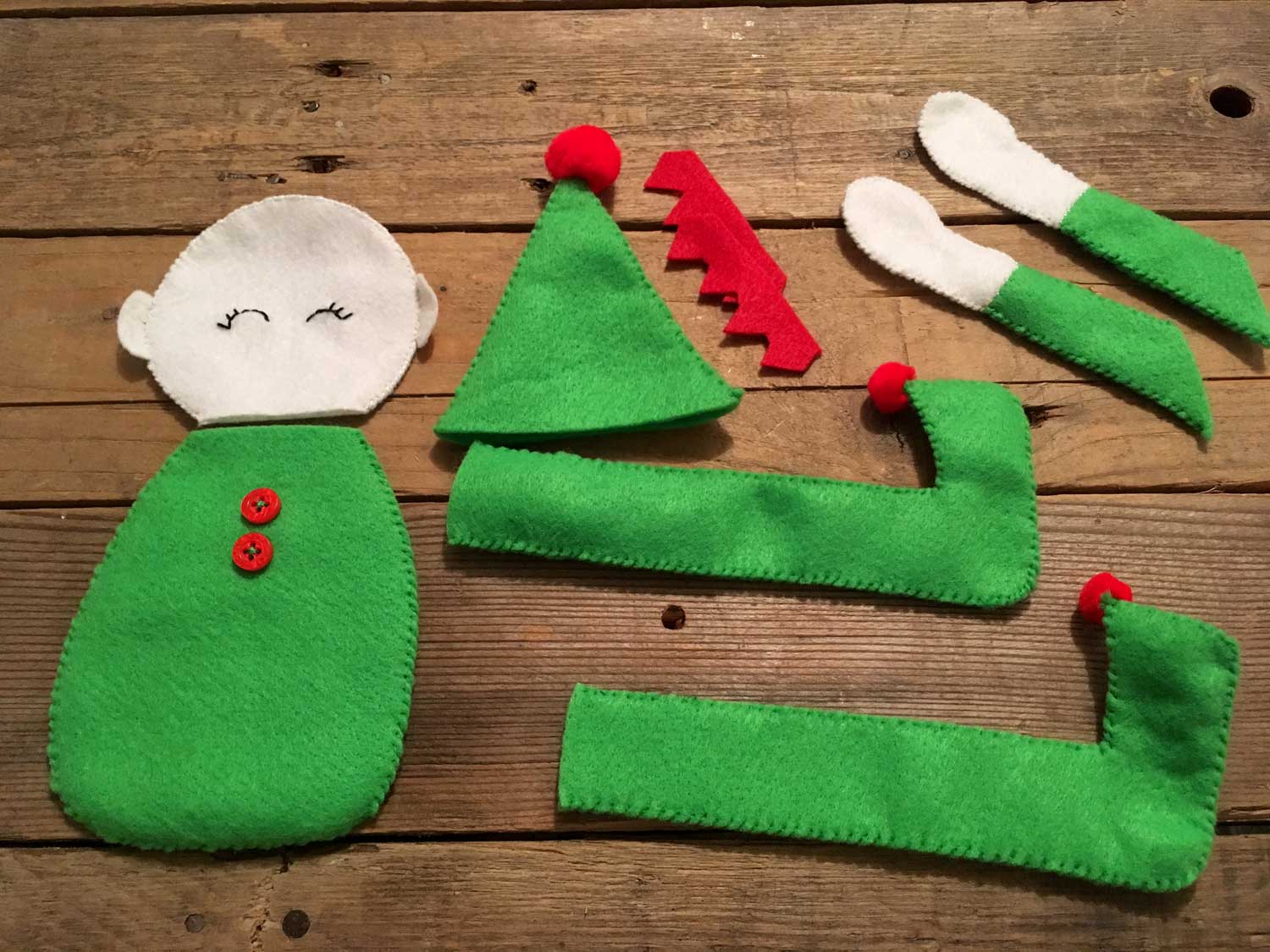 Stuff each piece firmly, using the back of the chopstick to move the craft filler into position gently.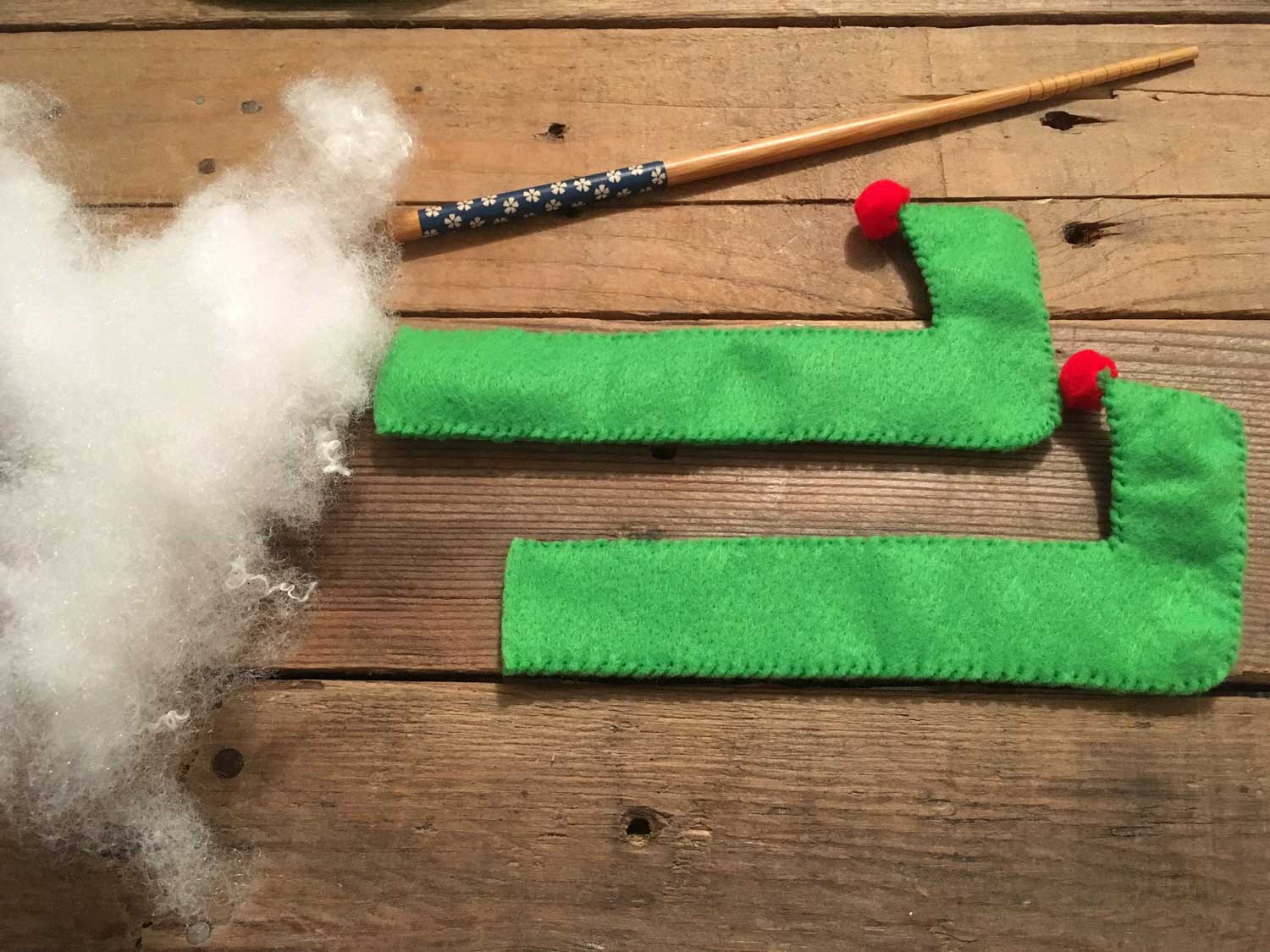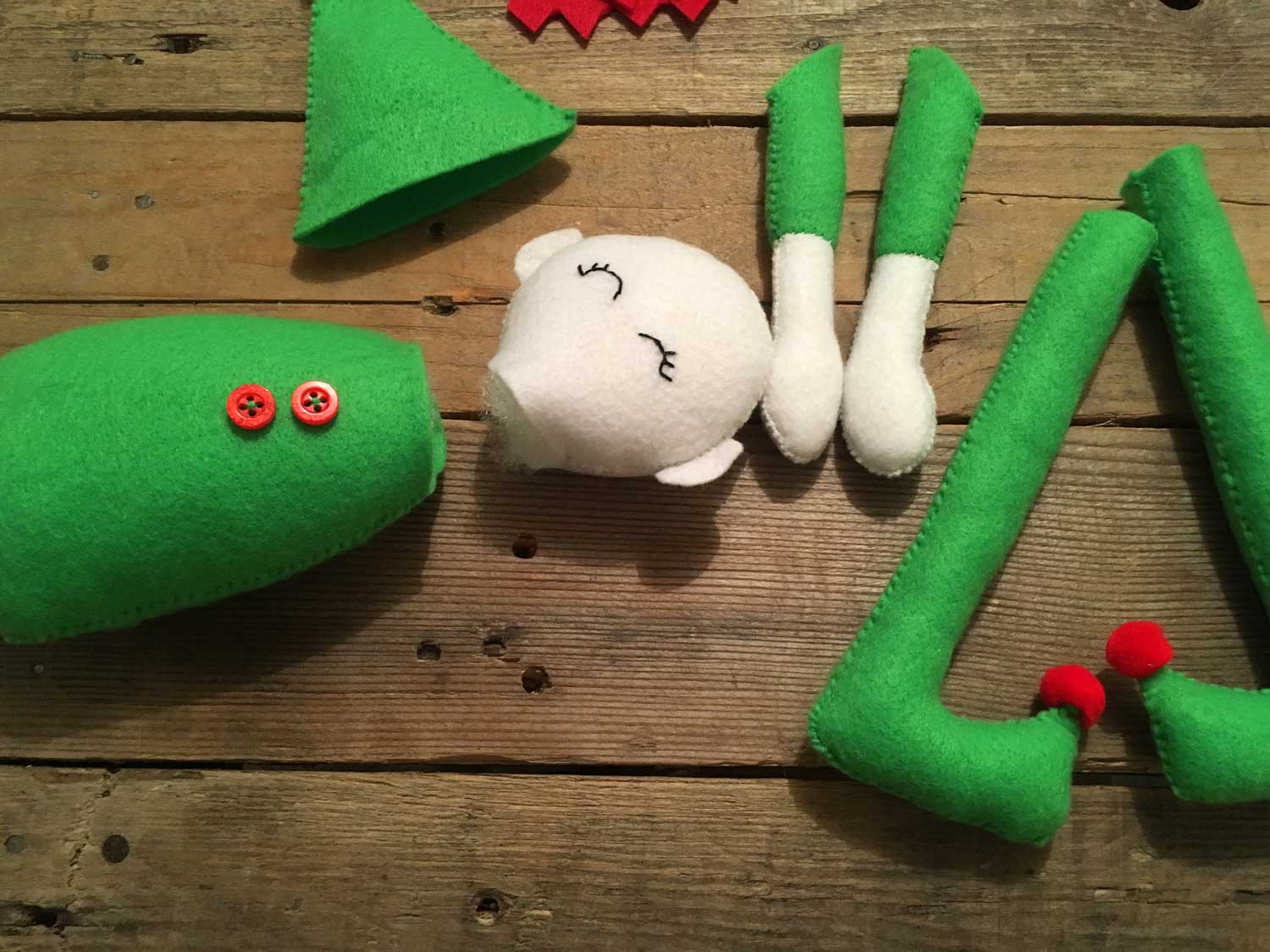 Finally, whip stitches the head onto the body and sew the collar in position around the neck area.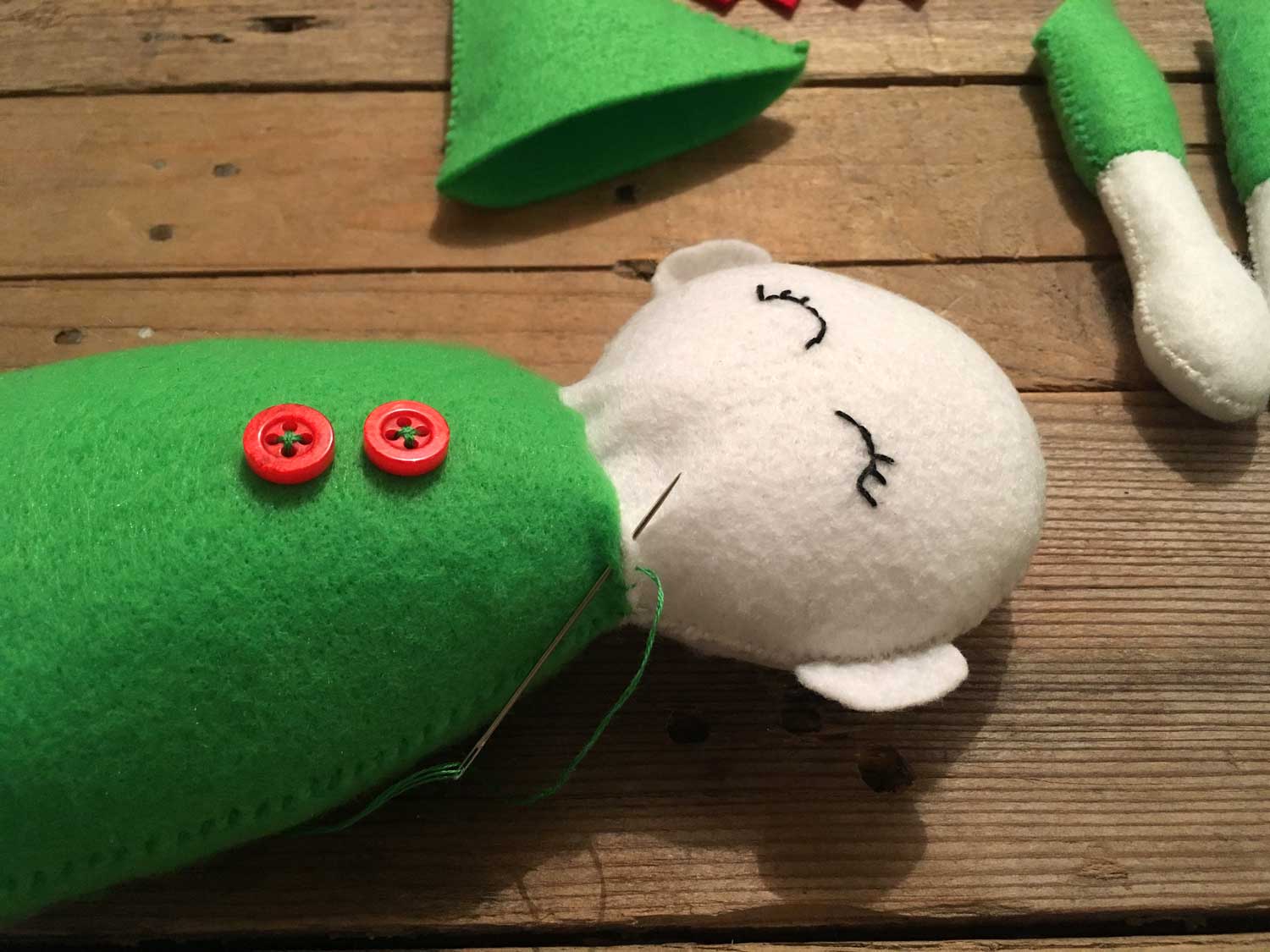 Whip stitch the arms and legs into position.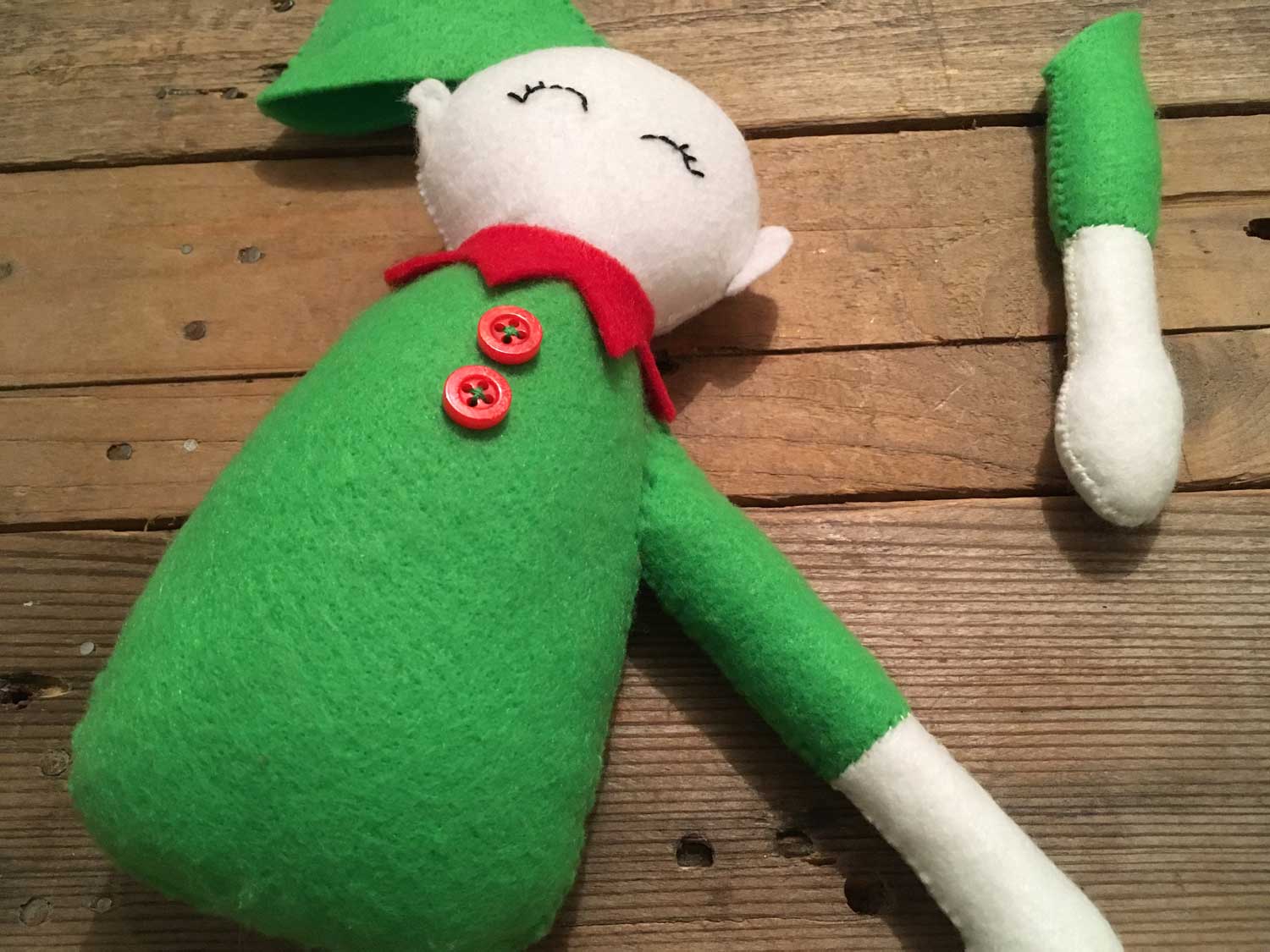 And place the hat on to your elf's head.
Voila your Elf is all ready 🙂